About
the Practice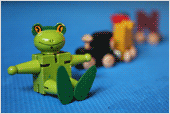 At Beverly Hills Pediatric Surgery, we provide the best pediatric surgical care for your child with the most advanced surgical techniques and the personalized attention in a warm office environment. We understand that the experience of having your child to undergo important surgical procedure can be most stressful for your family. It is our primary goal to deliver outstanding surgical practice with reassurance and confidence to minimize your concerns.

We firmly believe in three simple principles in our practice philosophy…the three A's to a successful surgical practice:

ABILITY – the surgical ability to perform safe and effective operation utilizing the most advanced techniques and state of the art equipments and hospital environment.

AVAILABILITY – the ease and readily availability of surgeon and office staff to deliver outstanding surgical care and assistance with surgery coordination.

AFFABILITY – the comforting affability of surgeon and office staff to provide a reassuring and supportive encounter experience for children, family, and referring physicians in a warm and professional manner.